Advancing our work through partnerships

We work closely with the Alzheimer's Association to focus on education, awareness, and research initiatives that make a difference to individuals and families.
Our partnership with Iowa high school programs like Waukee's Aspiring Professionals Experience (APEX) helps students gain real-world experience and explore careers in the field of senior living before choosing a post-secondary program.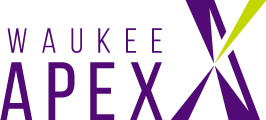 The LCS Foundation works closely with Georgetown University, Northwood University, Simpson College, the University of Northern Iowa, and the University of Wisconsin-Eau Claire to develop future leaders of the senior housing and care profession. Funding is provided for academic programs in the senior housing and care profession and qualifying college students who pursue careers in the field of senior living are eligible for scholarships that help position aging services and senior living administration as a well-respected career choice.
We serve as a strategic partner and supporter of Vision 2025, a national collaborative focused on creating impactful pathways for smarter, more successful senior care, and senior living administration.