$510,000 Raised by LCS and the LCS Foundation for Alzheimer's
Feb 16, 2021
More than 80 events held nationwide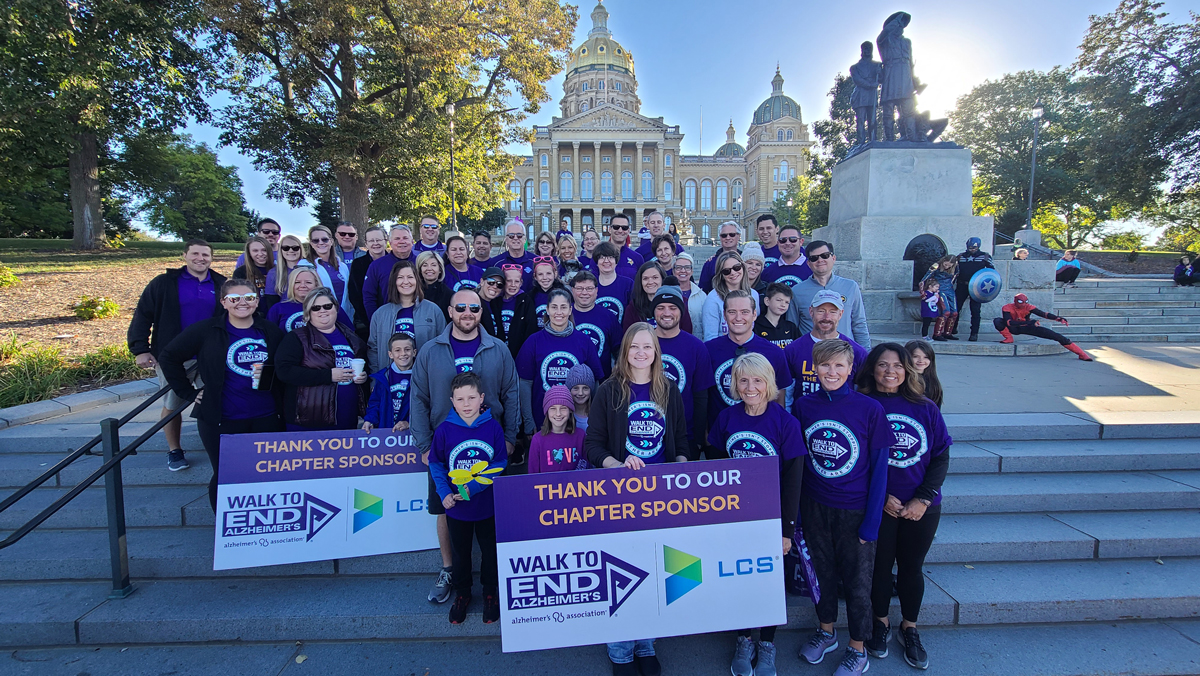 The LCS Foundation, in partnership with LCS and its Family of Companies, raised more than $510,000 to help in the fight against Alzheimer's. In 2020, LCS and senior living communities managed by Life Care Services participated in more than 80 Walk to End Alzheimer's events across the country. The funds will be used to provide care, support and research to those suffering from Alzheimer's disease.
"Alzheimer's is the sixth leading cause of death in the United States, and one in three seniors dies with Alzheimer's or another form of dementia," says Ed Kenny, LCS Foundation president. "It's a national health crisis and one of the goals of the LCS Foundation is to work toward the first survivor of this terrible disease. Everyone can help in the fight to end Alzheimer's. I'm so grateful for the many people who join the cause by staying informed, making a donation, or becoming an advocate for those with Alzheimer's disease."
"We are so thankful for everyone in the LCS family who played a part in our efforts!" says Jonna Wisnieski, chair of the 2020 Walk to End Alzheimer's committee. "The Alzheimer's Association will use the funds to grow awareness of the disease, support Alzheimer's families, and ultimately find a cure."
Wisnieski noted that even during the pandemic, employees came together to support the cause. Large, in-person Walks to End Alzheimer's were replaced with virtual events across the country. Walking events were everywhere in 2020, allowing participants to walk alone or in small, safe teams.
In 2021, LCS will sponsor the second annual Purple Soiree held in Des Moines, Iowa. This fundraising gala is organized by the Des Moines Alzheimer's Association chapter. The date will be announced in the coming months.