June is Alzheimer's and Brain Awareness Month
Jun 1, 2021
Partnership with Alzheimer's Association provides valuable webinar speaker series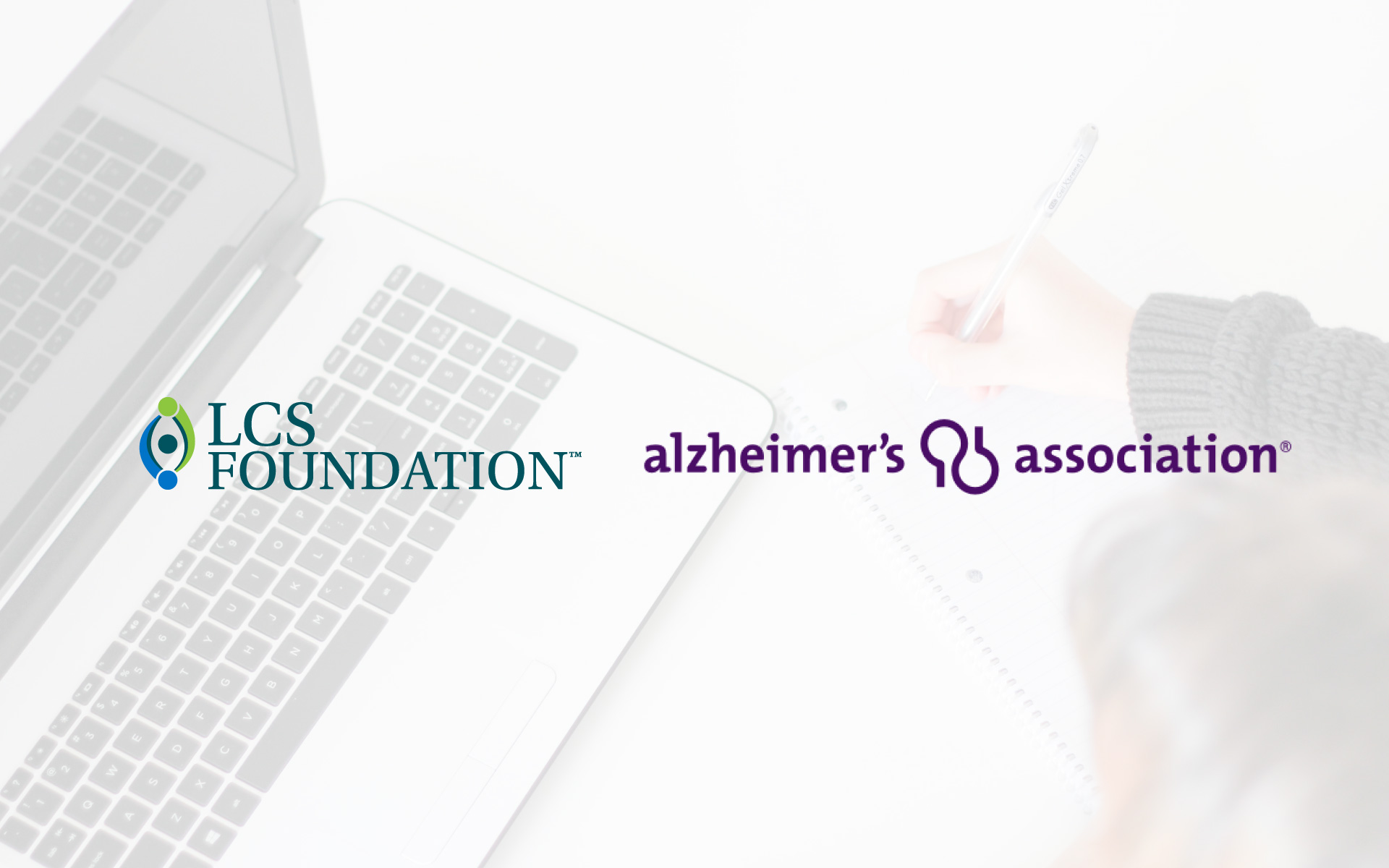 June is Alzheimer's and Brain Awareness Month and a time for people of all ages to get involved in the fight against Alzheimer's disease. LCS and the LCS Foundation are committed to supporting the efforts of the Alzheimer's Association. With more than 6 million Americans now living with Alzheimer's disease, people must know more, so they can be inspired to act.
LCS, the LCS Foundation, and the Alzheimer's Association are partnering to present four webinars during the LCS Speaker Series. "Hope Comes From All of Us" is this year's theme. The sessions will provide participants with a new perspective on the Alzheimer's patient viewpoint, effective communication strategies, the latest Alzheimer's research, and caring for a loved one with Alzheimer's.
"Alzheimer's disease is a national health crisis and increasing awareness about the disease is one of the goals of the LCS Foundation," says LCS Foundation President Ed Kenny. "Through efforts like this and fundraising activities we can raise awareness of the disease, support Alzheimer's families, and ultimately, find a cure."
Each Wednesday in June, the public is invited to informative and free events. All four sessions will be hosted online via GoToWebinar.
Advance registration is required. Register for one or each of the following sessions.
For more information, contact Tim Wood at woodtimothy@lcsnet.com or 515-883-7979.