LCS Foundation named as a lead sponsor for the 2023 Purple Soirée
Jun 5, 2023
Event celebrates and honors the lives of people impacted by Alzheimer's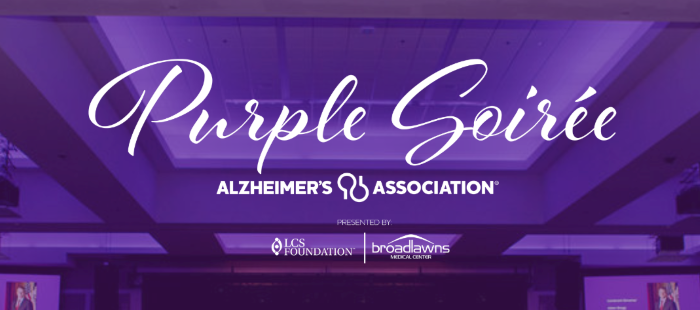 For the third consecutive year, the LCS Foundation has partnered with the Alzheimer's Association for the annual Purple Soirée gala, and this year, Broadlawns Medical Center has joined them as a presenting sponsor. The event will be held on Friday, June 23, 2023, at the Iowa Events Center in Des Moines. This event celebrates and honors the lives of people impacted by Alzheimer's and all other dementias.
"We are proud to sponsor the Purple Soirée gala and are even more honored to be joined by Broadlawns Medical Center as they share our passion for supporting the important work of the Alzheimer's Association," said LCS Foundation President Elisa Baptiste. "Together each of our organizations are doing incredible work. We are excited to celebrate together, discuss advancements in treatments and announce an exciting future project for our community."
All proceeds from the event will help fund Alzheimer's Association care and support resources, including the 24/7 Helpline, support groups, community education and vital research to find more new treatments, and ultimately a cure.
Tickets are available now by visiting PurpleSoireeIowa.org.