Scholarship Recipients to Pursue Senior Living Careers
Dec 15, 2020
Ed and Sue Kenny Scholarship awarded to University of Wisconsin-Eau Claire students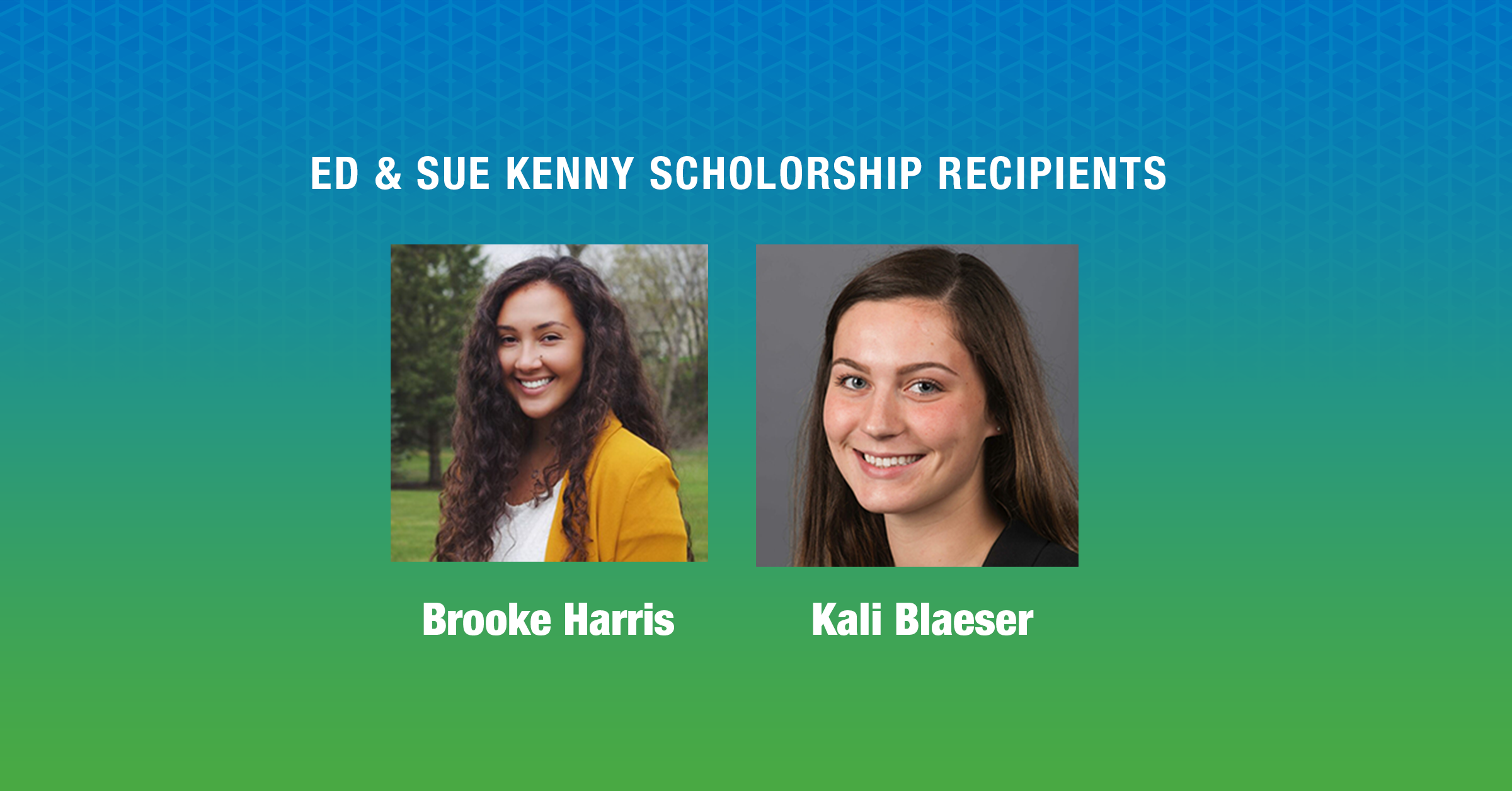 DES MOINES, IOWA. DECEMBER 15, 2020 — The LCS Foundation has awarded the Ed and Sue Kenny Scholarship to two students pursuing careers in senior lifestyle services. The awards were presented to University of Wisconsin-Eau Claire students Kali Blaeser and Brooke Harris in November 2020.
"As a leading provider in senior living, we understand the importance of developing the next generation of leaders in the industry," says Ed Kenny, LCS Foundation president. "The Ed and Sue Kenny Scholarship's mission is to help support senior living management as a mainstream, well-respected career choice. Sue and I are extremely grateful to LCS and other industry partners for establishing this fund."
Kali Blaeser, is pursuing a career in senior care and services majoring in health care administration. Her long-term goals include continued education to receive a master's degree in health and human services administration and become a health services executive.
Blaeser noted in her application that she chose this career path because she is compelled to help others. "I absolutely loved serving the residents as a care assistant at an assisted living facility," she says. "The relationships I made while providing care and assisting with activities of daily living were unparalleled to any connection I had made at work before."
Brooke Harris, is pursuing a career in senior lifestyle services and majoring in health care administration. Harris's long-term goal is to get her licensed nursing home administrator licensure and become an administrator at a skilled nursing facility and eventually work on a senior living campus that offers the full continuum of care.
Harris noted in her application that during her practicum she has come to love building relationships with residents and families and putting those residents at the forefront of all that she does. The health care industry has always been appealing to her in the way this profession makes differences in people's lives.
The LCS Foundation Ed and Sue Kenny Scholarship was designed to promote the education and professional development of undergraduate and graduate students pursuing a degree in the field of senior lifestyle services. The scholarship program is open to qualifying students across the country and the next application process will begin in July 2021.
About LCS Foundation™
The LCS Foundation is a 501(c)(3) organization was created to develop future leaders of the senior housing and care profession, support Alzheimer's care and research initiatives, and provide financial relief for personnel during crisis situations. Established by leaders from the LCS Family of Companies, the LCS Foundation is governed by a volunteer board of directors who are connected to the field of senior living and have a deep passion for serving seniors. At LCS Foundation, Experience Is Everything®. For information, visit lcsfoundationLCS.org.