University of Wisconsin-Eau Claire Student Receives LCS Foundation Scholarship
May 17, 2023
LCS Foundation scholarships help to develop future senior living industry leaders.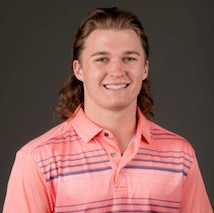 The University of Wisconsin-Eau Claire announced Heston Amble as the recipient of the 2023 LCS Foundation University Scholarship during its annual Center for Health Administration and Aging Services Excellence banquet in late April. Amble is a sophomore pursuing a major in health care administration.
"I chose the senior living industry because I have always had a strong respect for the elderly and I want them to receive the amazing care that they deserve," said Amble. "I am appreciative of what LCS does in the industry and what they have given me to help me pursue my education."
The LCS Foundation established a strong partnership with the University of Wisconsin-Eau Claire to support the continued education of students pursuing degrees in the senior living industry. Through the program, university scholarships are awarded annually. Recipients are chosen by the UW-EC Scholarship Selection Committee guided by principles endorsed by the LCS Foundation. Other schools where LCS Foundation scholarships are in place include Northwood University and the University of Northern Iowa.


About The LCS Foundation™
The LCS Foundation is a 501(c)(3) organization was created to develop future leaders of the senior housing and care profession, support Alzheimer's care and research initiatives, and provide financial relief for personnel during crises. Established by leaders from the LCS Family of Companies, the LCS Foundation is governed by a volunteer board of directors who are connected to the field of senior living and have a deep passion for serving seniors. Learn more on the LCS Foundation webpage.